Women's Intermediate + Clinic | Hartland Bike Park | 4 Sessions | 6:00pm-8:00pm | May 4 - 25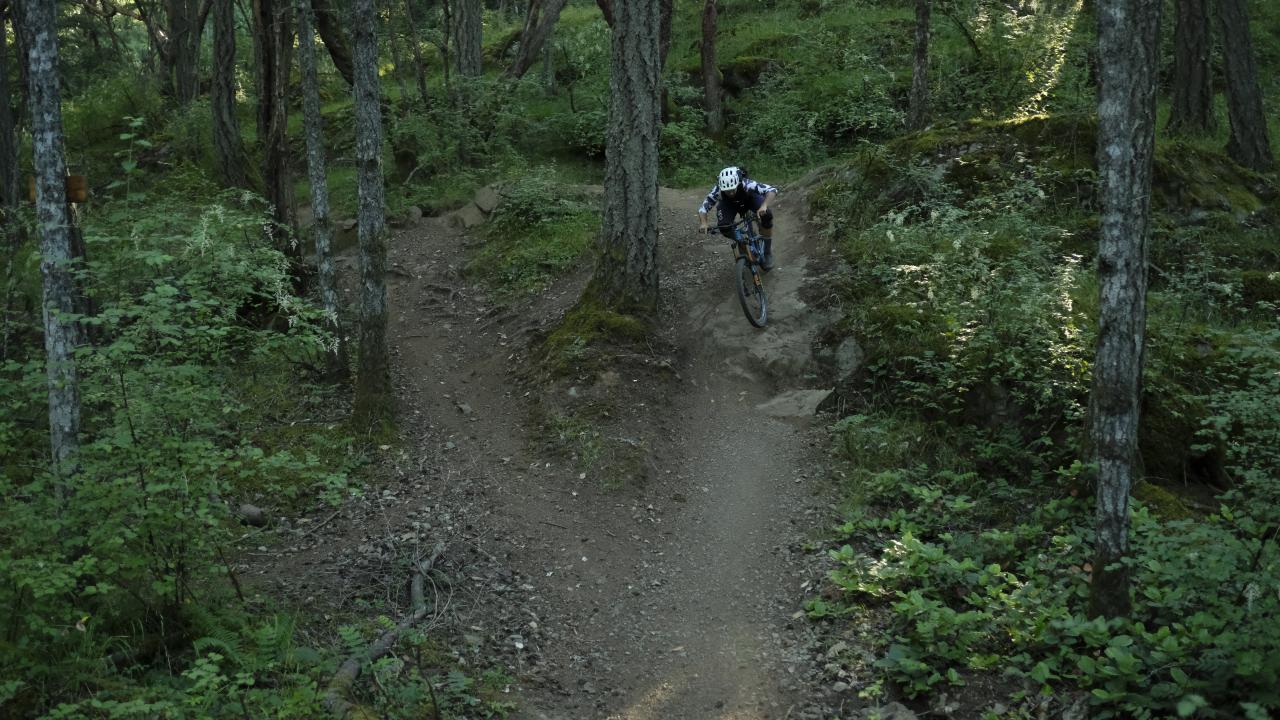 Duration: 6 Hours (approx.)
Location: Victoria, BC
Product code: PWQJZQ
Clinic Description:

For *Intermediate + Riders | Max 6 Participants | Thursdays 6:00-8:00pm | 4 Sessions | Hartland MTB Park | May 4 - 25
A four week clinic designed for intermediate+ riders. Each 2 hour session will focus on refining a core skill: body positioning; braking/gearing; cornering; timing & coordination; line choice & pumping, trail maneuvers: rolls and hops. A rider centered experience focused on helping you improve.
Together we'll work through a progression of the core MTB skills. This clinic is designed to be a continuation of the content covered in our 'intermediate' clinics. That looks like taking a deeper dive into some of the core skills, as well as refining the 'when' and 'how much' of those skills. Our goal is to help you ride safer, more confidently, and with greater control and flow. Enjoy learning from experienced coaches in a fun and supportive atmosphere!
Each session will focus on breaking down 1-2 skills in depth, giving you plenty of time to learn, practice, and refine your technique and riding. Our expert coaches keep the teaching short and to the point, give you skill demonstrations, and brief explanations. We'll use a combination of video analysis and debriefs to keep you progressing towards being an all around stronger and more confident rider.
Let's get you riding with greater control, confidence, and flow!
*Intermediate+ riders: For students who have been mountain biking for at least 2 years. To get the most out of this skills clinic, it's recommended that you can comfortably and confidently ride blue flow and tech trails, including blue trail features like table top jumps, roll downs, and small to medium drops, at networks like Jordie Park, Hartland, and Tzouhalem.
Intermediate+ riders can ride some black level flow and tech level trails, and are in the process of learning how to ride black diamond level trail features such as jumps, rolls, and drops. These riders typically are looking to build consistency/confidence on more challenging terrain.
If you aren't sure if this clinic would be suitable for you, we recommend taking our 'intermediate' level clinic. If you're looking to fast track your learning with a custom time/date consider booking in for a private coaching session. To book a private lesson just visit https://nolanriding.com/private-mountain-bike-lessons/