Advanced Clinic | Jordie Lunn Bike Park | 4 Sessions | 6:00pm - 8:30pm | May 31 - June 21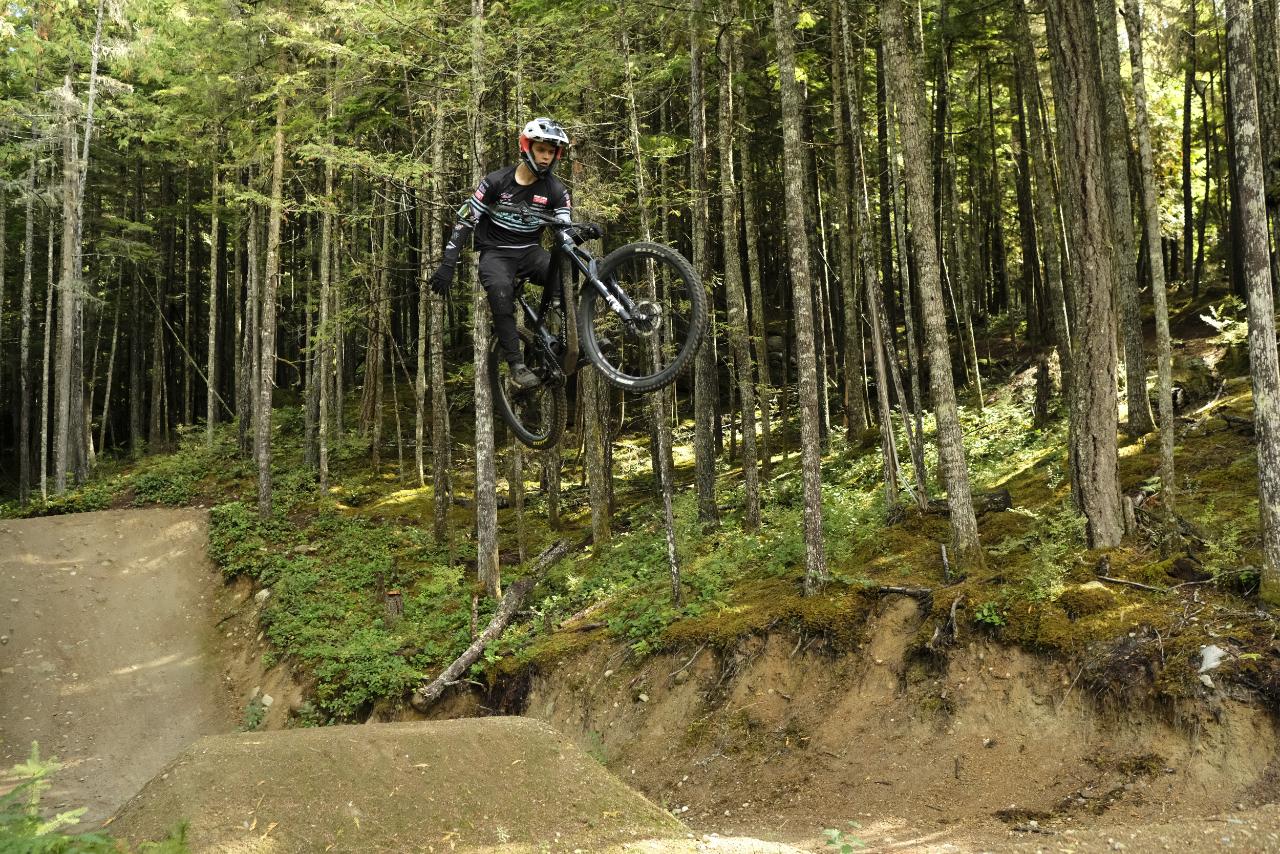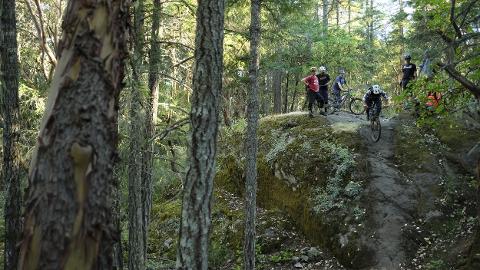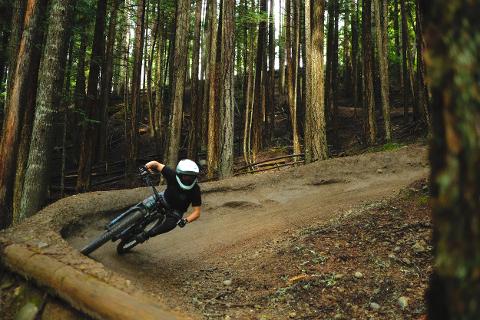 Duration: 10 Hours (approx.)
Location: Langford, BC
Product code: PEWFH6
Advanced Clinic | Jordie Lunn Bike Park | 4 Sessions | 6:00pm - 8:30pm | May 31 - June 21

Wednesdays
This 4 week *advanced intensive clinic is for riders who are aspiring to ride challenging and steep terrain with black diamond level trail features including: jumps, drops, and rolls. The focus of the clinic will be on building your confidence and technique on flow and tech black diamond trails.
We'll consolidate and refine your: body position & balance; direction control; braking; pressure control; and terrain awareness. We'll be applying those skills and techniques to: jumps; drops; rock rolls; steeps; downhill corners.
Together we'll work through these progressions in a fun, supportive, and collaborative atmosphere. Our goal is to help you ride safer, more confidently, and with greater control and flow. Clinic taught by expert coaches PMBIA level 3-4.
Each session will focus on breaking down 1-2 skills in depth, giving you plenty of time to learn, practice, and refine your technique and riding. Our expert coaches keep the teaching short and to the point, give you skill demonstrations, and brief explanations. We'll use a combination of video analysis and debriefs to keep you progressing towards being an all around stronger and more confident rider.
Let's get you over your plateaus and push you to ride with greater control, confidence, and flow!

*Advanced riders: for students who have minimum four seasons of riding experience; and or are capable of riding black trails (Hartland-Jordie-Tzouhalem-Whistler etc) at trail speed. Students should be very comfortable hitting blue level jumps and drops, and be reasonably comfortable riding black level jumps and drops. Students should have the fitness to ride for 2+ hours at a moderate pace (ie: still able to talk while cllimbing).
If you'd like to ride with us in this clinic, but aren't sure if your riding abilities are where they need to be, please don't hesitate to email patrick@nolanriding.com to start a dialogue about fit.