Women's Beginner+ Workshop | Intro to hops & drops | 1 Session | 5:30pm-8:30pm | June 12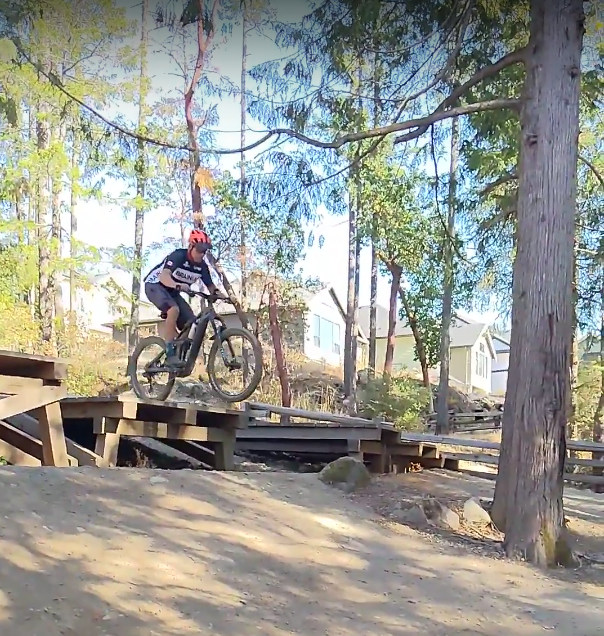 Duration: 3 Hours (approx.)
Location: Langford, BC
Product code: PEJJUM
Workshop Description:
For *Beginner+ Riders | Max 6 Participants | Monday 5:30pm-8:30pm | 1 Session June 12 | Jordie Bike Park
Gravity got you down? Looking to add some play and liveliness to your riding? Learning to hop your bike in the air at will is a great starting point for a more active riding style. Besides the utility of being able to float over roots, rocks, and holes, hopping and popping around the trail on your bike is just pure fun.
This workshop will teach you the core technique and moves necessary to execute hops (1 wheel, 2 wheels, J-hops etc). Following that foundation, we'll use similar techniques and moves on green level drops. Our goal with this workshop is to build your confidence and consistency so that you can play with gravity, and maybe even defy it once and a while!
Intended outcomes:
Safely and consistently execute front/rear wheel lifts, bunny hops, J-hops.
Ride trail features such as green (1-2ft) drops with confidence and control.
Increase your overall range of movement on the bike, giving you more room to play and adapt.
Build the skill foundation necessary for tackling larger trail features in the future (Jumps & larger drops).
Have a blast learning with other riders in a fun and engaging learning environment.
*Suitable for beginner+ ability levels. Riders should be comfortable riding both technical and flow green trails. Confident with your body position, braking, and balance on the bike. It's okay if you're not yet riding drops or hopping over obstacles, we'll teach you how to do that. If you're already riding drops and are able to cleanly hop around on the trail, consider one of our intermediate or advanced clinics, or attend this one for expert analysis and feedback on your technique.

Questions? info@nolanriding.com