Hartland MTB Camp | Ages 10-14 | Spring Break | Mar 27-31 | M-F 9am-2:30pm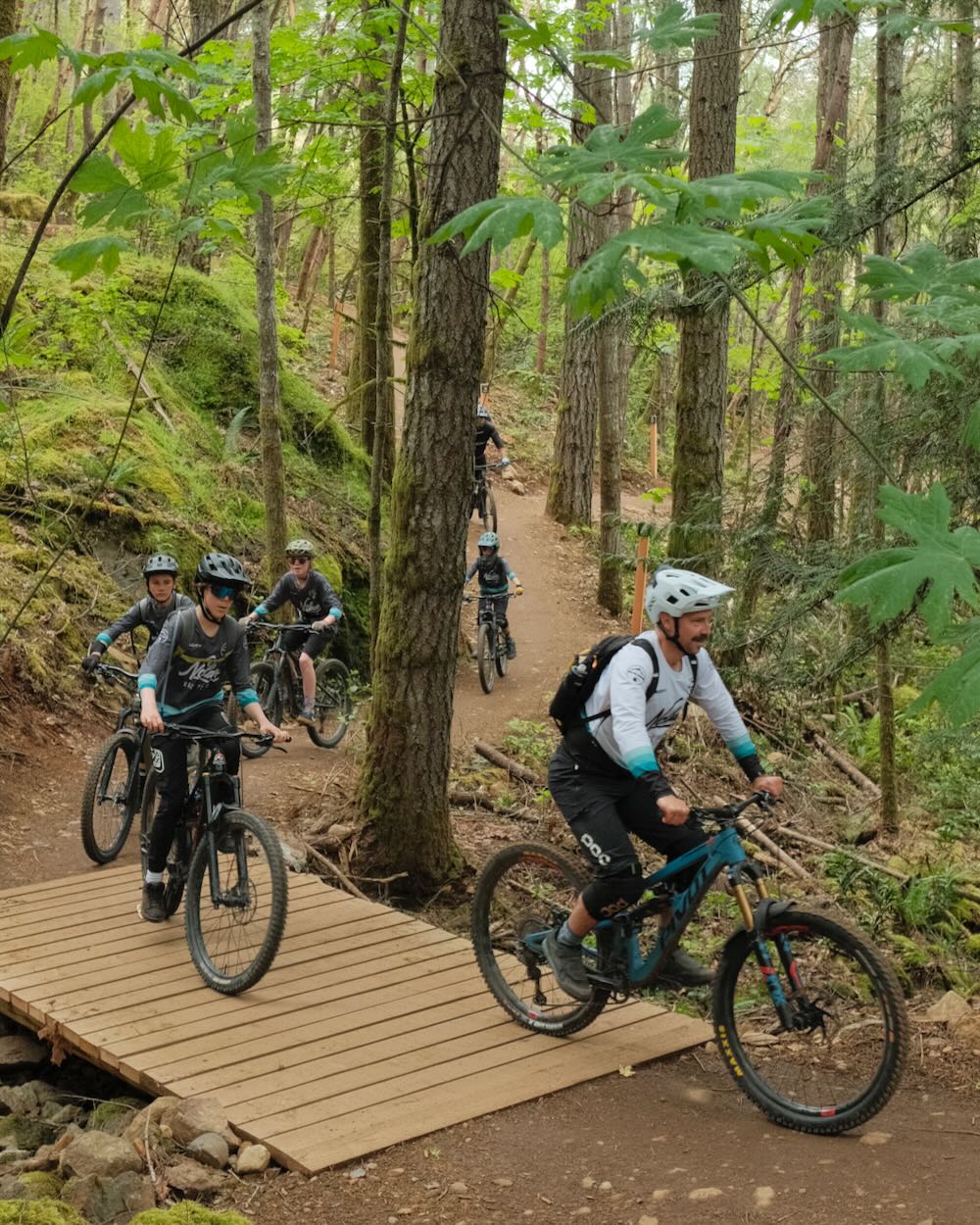 Duration: 28 Hours (approx.)
Location: Victoria, BC
Product code: PEL0CQ
Spring Break Camp Program Details: Mon-Fri @ Hartland 10-14 Spring Break
M-F 9am-2:30pm | March 27-31 | Hartland MTB Park | 10-14 Years
Camp Description & Details:
Our original and longest-running camp, this week-long adventure at Hartland is a classic rite of passage for the young rider. Explore the rugged terrain of Mt Work with your coaches and fellow riders. Chase ravens down rolling bedrock as you duck under arbutus branches, riding your bike over twisting roots and soft dirt. Holler and hoot as you play on your bike, make new friends, build your skills, fitness, and confidence.
Our experienced and professionally trained PMBIA instructors will coach you in the six core MTB skills along the way, as each day you learn, practice, and improve your riding. These camps are highly active, but structured so that riders have opportunities to rest, recover, and socialize throughout the day. As always we prioritize safety, fun, and learning for our riders.
The camp runs from 9am-2:30pm *Monday through Friday. Your mornings are when you'll be coached, both individually and as part of group lessons. You'll have the whole morning to learn, practice, and consolidate your new skills and abilities. After lunch your coaches will split you into smaller groups and tour you through the park. They'll show you all the fun places to session your new skills, and guide you on adventurous loops through the park.
Prospective campers should have some previous MTB experience, be reasonably fit and active, and possess a keen interest in being outdoors, riding their bikes, and having FUN :)